Most of the DRE_Lab's research centers around how housing creates new contexts for facilitating resilience at the intersection of architecture, landscape, and urban design. Projects engage how resilience is unevenly developed due to cities that are structured to reflect social disparities and structural inequalities. From research-based collaborations to graduate seminar and studio pursuits, outcomes aim to de-center the study and representation of resilience from a global northern-centric, expert-driven enterprise to a transdisciplinary, research-based platform that impacts the multiple risks that continue to afflict resource-depleted neighborhoods, cities, and regions.
DESIGNING COLONIAS IN THE 21ST CENTURY 
Partner Sparks Housing Development Association PIs Bethany Greenaway, Adrian Botello Mares, Alexis Salamino, Kristine Stiphany
Working with El Colegio del Norte and the non-profit Sparks Housing Association, the DRE lab is working with residents to evaluate the accessibility of housing in El Paso colonias: its roots in prefabricated housing systems and contemporary evolution.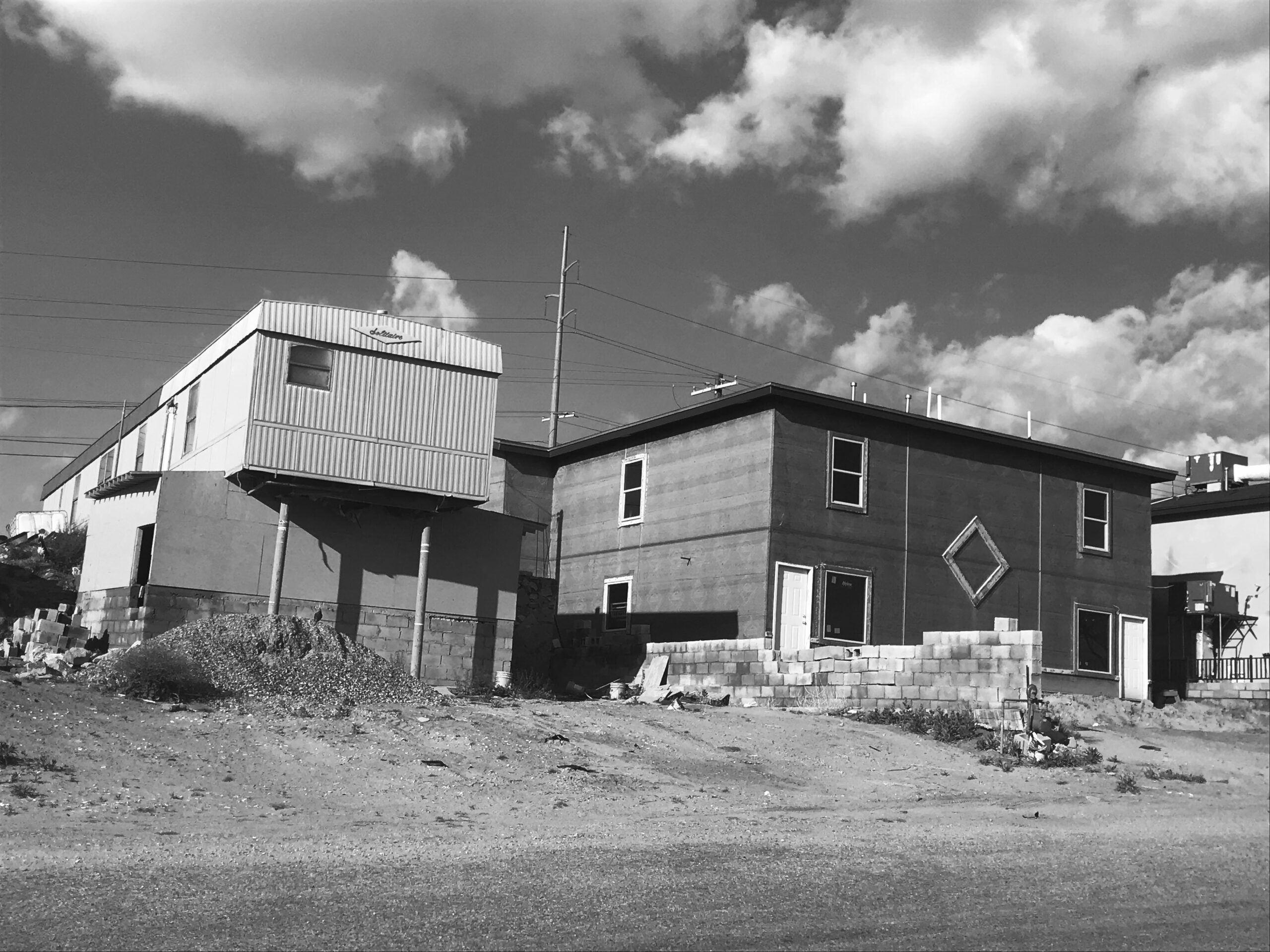 Borders shape geographies, but what are the geographies that shape borders? This research focus began with a 2009 project studio project Transbordering taught at the Escola da Cidade about the neighborhoods, practices, and points of reference that moderate spaces associated with "centers" and "peripheries"  in São Paulo. It has since expanded to encompass seminar and studio-based studies about how biophysical-political interactions at the U.S. – Mexico border create diverse border-territories that both reinforce and resist social injustice and displacement.
INFORMAL RENTAL HOUSING IN BRAZILIAN FAVELAS
PIs Brianna Deleon, Clarissa Freitas, Grace Shanks, Leticia Palazzi Perez, Kristine Stiphany
Rental housing is surging amid cycles of urban redevelopment and housing policy financialization in Brazil, leading to dramatic changes in urban built environments. Given rental's possibilities and known challenges, the DRE_Lab is partnering with the Federal University of Ceará in Brazil to explore how alternative models might take renting in a different direction. 
REDLINED: LUBBOCK'S DISPLACED AND DIVESTED EAST SIDE NEIGHBORHOODS
PI Kristine Stiphany Partner Texas Housers
This project presents findings from research conducted as part of a graduate seminar Design with Resilient Environments focused on the redlining imposed and housing types produced in the East Lubbock, Texas community of Dunbar Manhattan, settled by families displaced by Lubbock's 1926 redlining laws. Read Jes Deaver's Texas Architect article about our work in Dunbar Manhattan. 
REVEALING CYCLES OF 'SLUM' UPGRADING IN SÃO PAULO 
PI Kristine Stiphany Partner UNAS (Heliopolis) Zeladoria Ambiental (Jardim São Francisco)
The lack of data about the impacts of urban redevelopment on urban communities limits citizens from participating in the change that is transforming their own neighborhoods. Funded by a National Science Foundation Postdoctoral Fellowship (#1513395) Kristine Stiphany collaborated with two non-profits to create a participatory redevelopment evaluation framework that was applied to two of São Paulo's largest redeveloped favelas for  guiding block and building level regeneration. Learn more about this project here. 
SCALING INCREMENTALISM, ADAPTING ARCHITECTURES
PIs Jorge Ituarte Arreola, Jesus Ruelas, Kristine Stiphany
Urban neighborhoods face deterioration and decline if accelerated rates of informal housing consolidation outpace infrastructure systems sized for significantly smaller loads. In parallel to a 2020 graduate urban design studio "Housing Incrementalism to Scale – Mexico City" the DRE Lab developed general building adaptation models that were applied to block level scenarios for rethinking how and where incrementalism could be deployed across six districts in Mexico City.